Legal Advisory
Legal counsel for the investment, sale and purchase, leasing or any other legal matters related with Land and Property for the foreigners.
Legal counsel for working of foreigners in Thailand
Legal counsel for other legal matters related with the foreigners who wish to work, operate business, and live in Thailand or marriage, divorce, division the ganancial property (Sin Somrose), succession, and wills
Company Secretarial Services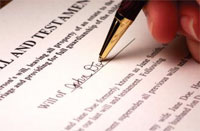 Company registration
Company dissolution
Registration for the amendment of company such as, company name, address, director and shareholder
The Roles and Duties of foreigners as shareholders or directors in a Thai Limited Company
Corporate and Commercial
Legal counsel for the investment
Legal counsel for the corporate and commercial structure
Sale and Purchase of Land and Property
Preparing and attending to the signing of the Sale and Purchase Agreement, Specific Power of Attorney and other relevant documents.
Attending to the registration of the transfer of ownership at the Land Office.
Conducting the relevant unofficial search at the Land Office to verify all relevant information.
Leasing of Land and Property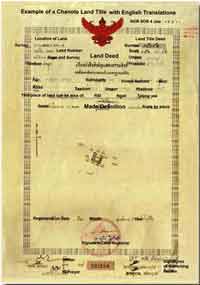 Drafting of the Lease Agreement
Registration of the Lease at the Land Office.
Drafting Business Agreements
Joint Venture
Memorandum of understanding (MOU)
Drafting in every type of Business Agreements (English, Thai and German)
Wills and Testaments
Drafting the Testaments
Arranging for the management of Succession
Visa and Work Permit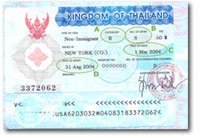 Legal counsel for working of foreigners in Thailand
Preparing the documents for filing of Work Permit
Filing for Work Permit
Tax and Accounting
Closing for Balance-Sheet
Legal counsel for tax law