NSP & Laws Firm is a leading international law firm in Koh Samui, Suratthani with a diversified practice. Our clients are offered the best of both worlds: a general practice with specialists for specific areas. The attorneys in our company are totally committed to providing our clients with the experience and sophistication traditionally associated with much larger firms and ensuring that all our clients' legal and business needs are met. Our philosophy is to fully understand our clients' business, be considered a critical part of the same and building long-term relationships with our clients.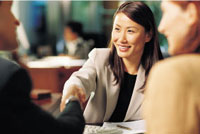 In addition, we have a solid base of expertise in civil and commercial practice and we have extensive experience in advising clients in and handling the full range of business and corporate matters. We also work closely with our associates who hold key government and corporate positions, heightening our familiarity with the rapid changes in and challenges of the regulatory and business environments and ensuring that we get the job completed.
Furthermore, in order to support of your business, our corporate support and secretarial services team handles a portfolio of hundreds of local and foreign companies, including multinational corporations. We provide the full range of specialised and efficient corporate support and secretarial services to our clients including:
Attending to the incorporation and registration of a limited company
Attending to the application for and establishing the relevant foreign corporate presence
Providing registered office facilities for the maintenance and keeping of the company books and common seal
Properly maintaining and updating company statutory registers and minute books
Advising on, organising and attending meetings of shareholders and directors
Preparing resolutions and minutes for directors' and shareholders' meetings
Filing information and required returns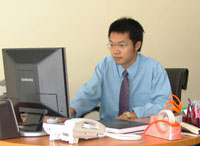 Moreover, besides incorporating and registering companies and providing the relevant corporate support and secretarial services, we also guide our clients through the business and legal environment in Thailand, and address potential issues that a new investor may encounter. We know the importance of understanding the nature of the client's business and activities and, where necessary, will work with our tax department to advice on an optimum structure for carrying on business in Samui or through Thailand.